The mission of the French general and technological high school is to ensure the success of each student and to prepare him or her for further studies in higher education.
Learning:
The organisation of the new general and technological high school, as the teaching programs, will evolve to prepare students for the new baccalaureate. There will no longer be any general series but courses chosen by each student corresponding to his or her tastes and ambitions.
Three types of teaching are proposed:
A broad foundation of common culture, humanist and scientific, open to the future challenges.
Specialty disciplines selected by the student and increasing between the second year and the final year (three disciplines in the first year and two among these three in the final year).
Optional lessons will also allow the student to complete his or her course
Throughout the high school, a period of orientation assistance will help to prepare the choices of career paths and, in the long run, entry into higher education.
The lessons are given in French.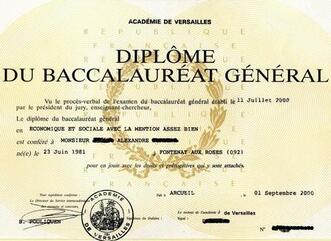 The classes:
| | |
| --- | --- |
| Seconde | 15 years old |
| Première | 16 years old |
| Terminale | 17 years old |
Baccalaureate:
Created in 1808, the baccalaureate is a diploma of the French educational system which has the double characteristic of sanctioning the end of secondary studies and opening up access to higher education. It is the first university degree.
It opens the doors of university, which in practice excludes any in-depth selection for university entry.
At our institution: 100% success rate in the Baccalaureate.
As Armenia does not have any examination center, the school registers the candidates at the French Lycée in Warsaw.